When do you consider yourself successful? Having a lot of money? Or Being able to live your life the way you want it to be?
Either way, they are both good things to strive for in life. We all  know that not everyone can be successful in life as there are plenty of checks and balances for the winners and losers.
However, I feel that most people want to be on the winning side. But at times, we also run into people that remain stagnant in their place in life. Do you feel you are someone like that? Obviously if you're a person looking and trying to change your life for the better, you will want to be on the winning side.
Becoming successful can mean different things to different people. My definition of being successful is accomplishing what you intended to do in the first place. For example, I always wanted to be able to work from home and now I am doing it and I consider myself having succeed in this quest.
Success does not mean to look better or become richer than the people around you. It comes from within yourself and depends on how you perceive yourself and your life. Success is something that you do not have to show on a daily basis. Success is how you live your life.
3 Things You Can Do To Become Successful In Life
Create a Vision of Yourself
Having a vision is the first and most important step for all your undertaking or task so that it becomes a successful plan. Create a vision of what you intend to do. Write down how you want to see yourself 1 year from now. Think about how your life will look like when you achiever what you are about to do.
Having a vision will help you focus on what you want to achieve.
Adopt Good Habits and Get Rid Of Unproductive Habits
Always read and understand about the world around you. Think about the opportunity you are presented with thoroughly and do not be impulsive or make hasty decision when an opportunity presents itself. Eat well and exercise regularly. After all, everything you do starts from within. Be in good health and don't take your wellness for granted. There are far too many silent killers within our body system.

Learn to handle distractions without too much stress as there will be plenty of distractions to address in your life time. However, do not use distractions as an excuse to fail or Quit!

Enjoy the Chase or the Journey
Your journey to success will be like a marathon and along the way you will experience lots of challenges and distractions. It be filled with adversity too. Therefore, learn to enjoy it and keep your sense of humor along the way so that your journey will be an exciting story to tell in the future. Always be 100% responsible to yourself first and most importantly, you need to manage your time effectively too.
Remember, becoming successful online and offline does not come free and it do take sacrifices for it to materialize. The price you pay for is your precious Time and Effort. Success can be hard but rewarding and fulfilling.
Look at the 3 Things You Can Do above once more so that your journey to Become Successful In Life will become a done deal!
This is a FACT: To become successful in life, you have to be diligent and work hard for it. You need to educate yourself and maybe with a little luck on your side, your success rate will be short and swift,
LUCK is Laboring Under Correct Knowledge!  — Robert Kiyosaki
Build Your Long Term Business Here!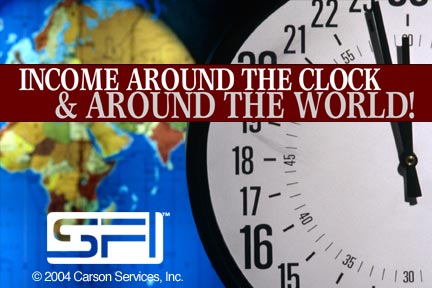 * This is NOT a Get Rich Quick Scheme! You Won't Make Money By Today, Tomorrow or the Day After! Seriously give Yourself 2 to 3 Months before You will see a real income source with the hardwork and dedication you put in.
I will provide you will my full support to help you make it a success IF you become Active inside. Looking forward to your connection!
FIRST TIME HERE? Visit Read Here First! and 2nd Advice! and hope you will like it!
# Add comment below if you have something to say about this article. Thank you in advance!



I will prepare and some day my chance will come. -- Abraham Lincoln"Outstanding leaders go out of their way to boost the self-esteem of their personnel. If people believe in themselves it is amazing at what they can accomplish. " -- Sam Walton
Facebook Comments
comments here