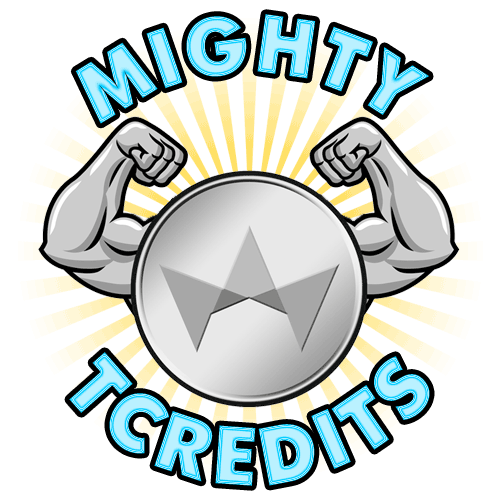 Whether you have been an SFI/TripleClicks Affiliate before or is hearing this term for the first time then my wish is that this article grabs your attention to want to try the business opportunity once more,
 There were huge changes within SFI/TripleClicks during the past months and the chances of ANYONE trying to make some form of passive income from SFI had increased tremendously. It actually reduces half of our effort to become a qualifying recipient for commissions and perks as compared to previous activities and one such program is the Pick-The-Price Game it had introduced recently.
To understand more about SFI (if you are totally new), the best way is to become an Affiliate there and learning how the system and business opportunity works in order to make money smartly online and offline. It is 100% FREE and you have all the rights to Opt-out if you are not happy or satisfy with the program. Click here to Signup for a free account!
PICK THE PRICE 2.0 IN TRIPLECLICKS



As SFI/TripleClicks is an Action-based Rewarding System, even playing games is one way of progressing towards your ranking for future earning.
Pick The Price (PTP) is a full-fledged Eager Zebra game as they are called in TripleClicks. You use this platform to predict the winning price for its up and coming auctions and you will be rewarded for guessing the winning price. If your guess is closest to the winning price, you will received an average of 25-35 TCredits for it whilst if you guess is EXACTLY spot-on, you will win 100 TCredits (an equivalent of USD$200) for your effort.

TCredits in TripleClicks are the "money" we use to buy products or play games or rewarding your members for their hard work and others. The more you earned, the more opportunity for you to reach your required ranking at the end of the month. Of course, there are many other methods to reach your ranking too.
WHAT IS PTP — PICK THE PRICE 2.0?
1. PTP now has its own daily Zackpot (each day, it starts at 500 TCredits and grows with game entries for a full 24 hours! So far the daily average is about 3,200 TCredits and growing as more people are participating)
2. It's now WAAAY easier to play PTP using a central entry page. You can now enter up to 30 PTP contests at once. And if you want to be reminded when to return to enter more, just select to receive a "remind me" e-mail (located immediately above the Official Rules).
3. The previous rule of minimum $1.00 had been eliminated for a PTP contest to be consummated. Now, no matter what price an auctions ends at, there will be a PTP winner! Even if it ends at $0.01
4. Previously, if there was no exact pick, the winner was the entrant closest to the amount without going over. It's now just the closest. You can be under or over the amount, with the closest pick winning. Note: In the case of a tie, the earliest pick will be deemed the winner.
5. We've added —to the Pricebenders Latest Winners page— all of your picks. That is, your PTP picks are now automatically recorded for easy referencing. You'll find your pick under the auctions winner's name, under the gray box on the right side of the page.
6. PTP now has the Matching Zackpot bonus, too! That is, like Time Machine (another Eager Zebra game), as a special bonus for SFI affiliates with a rank of at least EA2: If the Time Machine winner is one of your PSAs or PRMs–provided YOU have at least one entry in the game yourself–you'll automatically receive a 10% match of his or her winnings.  Example: Your PRM wins 200 TCredits, so you win 20 TCredits!
7. We've removed the WIN limit. You can win as many times as you can each day!
8. Want to get an idea of what amount to predict? With PTP 2.0, you can just click the  "Price History" link located on each auction panel. This will present you with a listing of recent auctions for this item (if any) and the winning price of each!
If you win, you'll receive an e-mail notification confirming the amount of TCredits won. You will receive this e-mail the day following the auction won. Also, you can confirm if you've won by checking the Pricebenders Latest Winners page as soon as an auction ends.
Reminder: We're now awarding up to 200 Bonus AVP (Action VersaPoints) monthly for Eager Zebra game play. With approximately 70 Pricebenders auctions now happening daily, there are LOTS of opportunities to grab all 200 points monthly while having the opportunity to win thousands of TCredits.
TIP: Be sure to click the TIPS button for special tips for winning PTP (and get in the habit of using this resource for ALL Eager Zebra games).

Keen to try out how this PTP works? Click here to Signup for a free account and Drop me a mail so that I can reward you with 5 Tcredits (for taking action) to try the PTP Game!  

SFI BY THE NUMBERS
16th successful year for SFI (29th for SFI's parent company)

14-year Bronze member of Better Business Bureau

1.5 million affiliates (26,728 new added last week)

2.4 million TripleClicks members

98,000+ commissionable products (1,000s added weekly)

7,037 E-Commerce Affiliates (in 166 countries)

228 LocalPay Merchants (in 52 countries)

2,010 – TripleClicks.com's global popularity rank (source: Alexa.com)

$Millions – Commissions paid out to our affiliates (in US Dollars)
# Do you have any comment or opinion about this article? I'd appreciate very much if you could fill it up below. Thanks!


Success on any major scale requires you to accept responsibility...In the final analysis, the one quality that all successful people have...is the ability to take on responsibility. -- Michael Korda
Facebook Comments
comments here